Description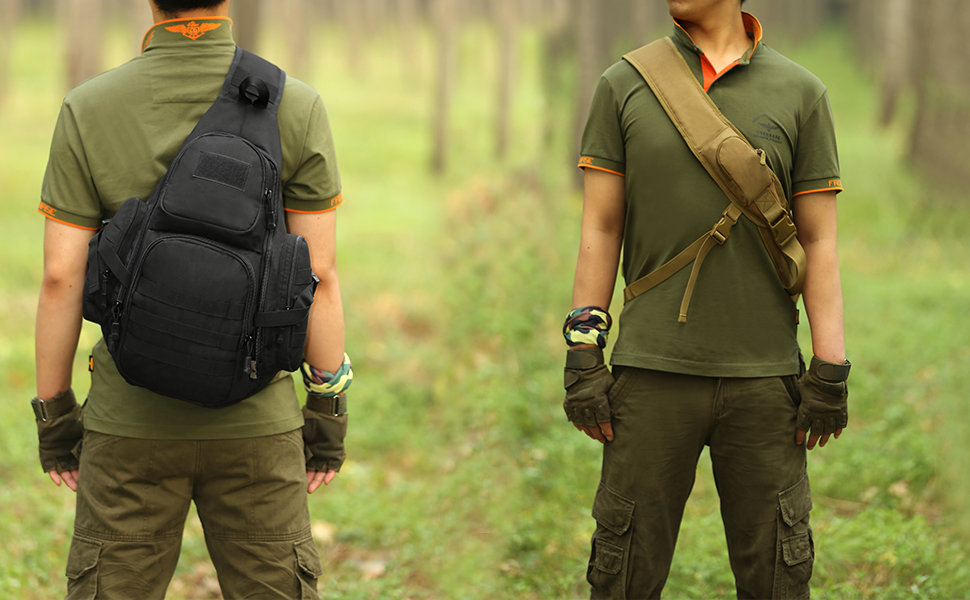 There's enough room in this 13.4 inches (length), 6.3 inches (width), and 19.7 inches (height ) shoulder bag for all those items you need daily, like your keys, wallet, smartphone, flashlight, chargers, and even a 13" laptop!

You don't need to worry about harsh conditions with a shoulder bag manufactured with high-density, water-resistant, scratch-resistant wear 1000D nylon. The bag has enhanced loading capacity with multiple stitching to avoid tearing due to wear or weight.

Includes a MOLLE webbing system through the entire bag so you can attach extra pouches or gear that you might need for a one-day assault or any other outdoor activity.

Are you worried about proper weight distribution? The adjustable and padded shoulder strap will make the carry secure and comfortable. As an extra, the two smaller straps on the sides will help keep it secure in your shoulder without having to accommodate it continually.

Manufactured with a double thickness mesh sponge design on the back area, no matter how many items you are carrying, you'll keep your back comfortable while still offering shock absorption. In addition to this, the bottom area has a vented design that helps with heat dissipation and avoid uncomfortable wearing.