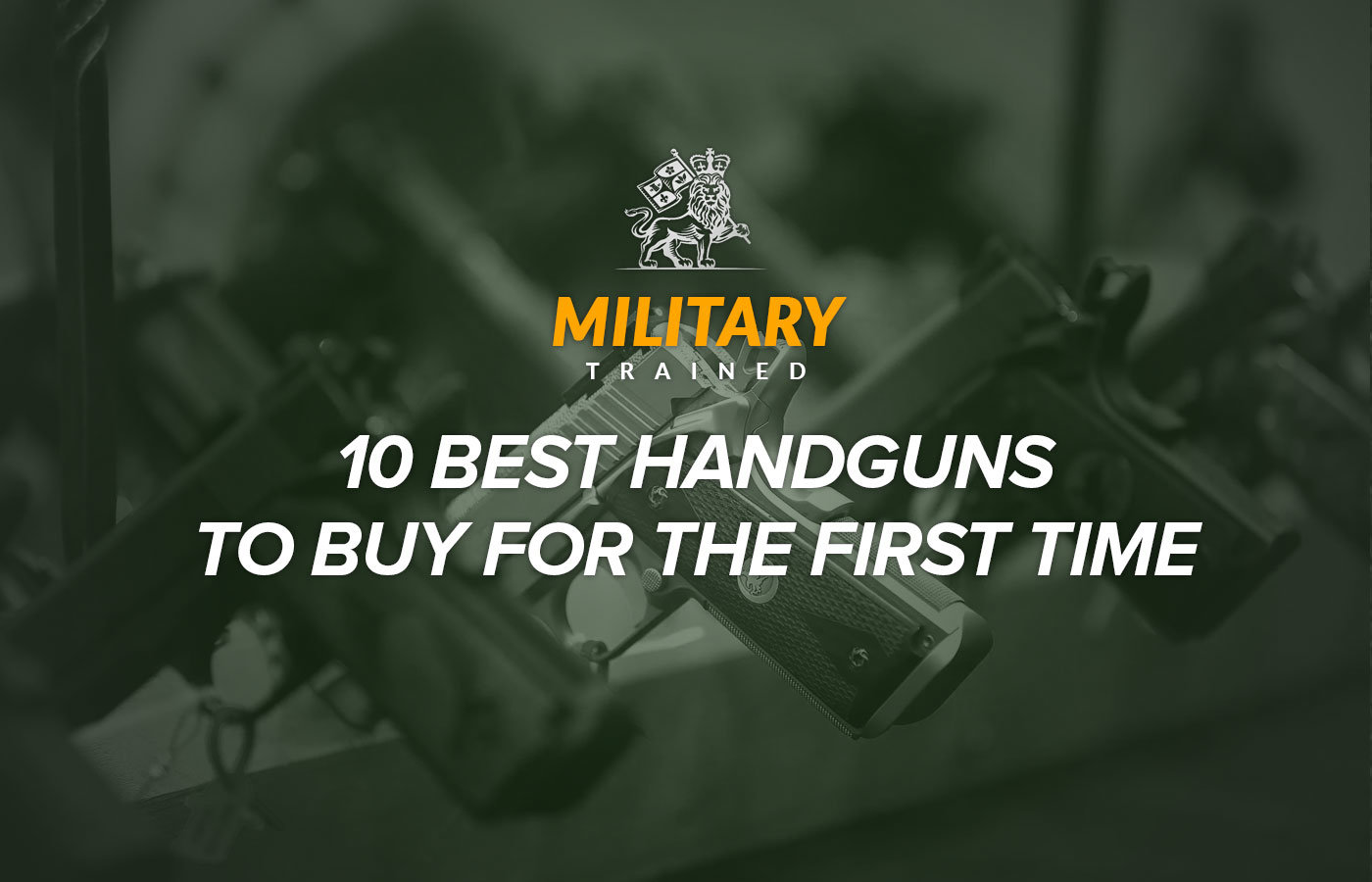 There are many reasons why you might need to buy yourself a handgun, and your first purchase is always the most important. We're going to take a look at some of the best handgun options for people looking to buy one for the very first time. These 10 guns are all worth considering and you can learn about their pros and cons below.
Walther CCP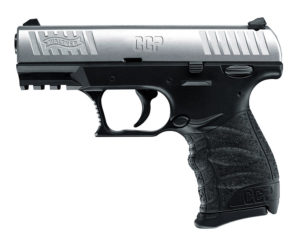 The Walther CCP is designed for easy use, making it great for people who are starting out and don't have much experience using handguns.
Pros & Cons
The first pro associated with the Walther CCP is certainly Walther softcoil system which makes shooting the gun much easier for people who don't have strong hands. The fact that it's so easy to use appeals to all kinds of people, and it's a good starting point for many.
Beretta PX4 Storm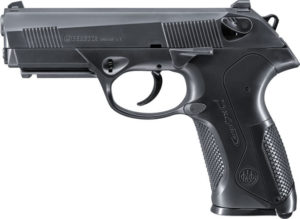 If you're looking for a handgun that's both comfortable and reliable, this is potentially the gun for you.
Pros & Cons
The Beretta PX4 Storm is comfortable to hold and very reliable. There's nothing complicated about it, which is usually a good thing for people buying their first gun. Some people find the plain and simple design a drawback but that's subjective.
Glock 19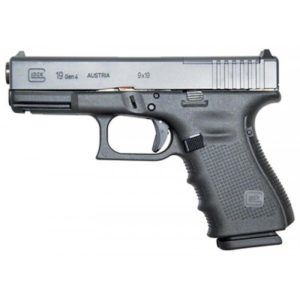 The Glock 19 is a gun that's cherished by many, including some pro shooters. But that shouldn't but off newcomers.
Pros & Cons
It has a polymer frame that helps to soften the block back after shooting, making it much friendlier to new users than some other guns. Some feel that Glocks are overhyped, so that might be something to think about. But overall, this is a solid and reliable gun that works well for first time buyers.
Ruger LCR9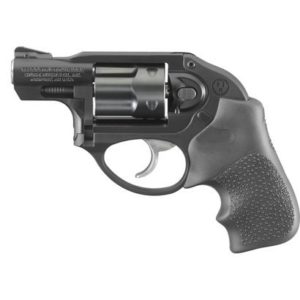 This revolver is both simple and easy to use, and there's something about revolvers that many people find appealing.
Pros & Cons
In terms of what makes this particular revolver standout, the Ruger LCR9 is simple to use and you just need to point and shoot with this gun. The fact that it can only hold five bullets might be a drawback if you're not confident with your aim, and the recoil can be dramatic for new shooters.
Springfield XDM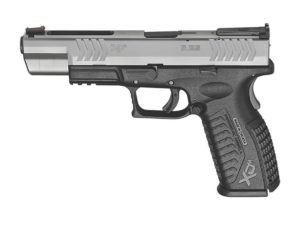 The fact that you can change and customize the Springfield XDM in order to fit your needs makes it a handgun worthy of your consideration.
Pros & Cons
You can swap out the back straps and find a solution that works best and feels more comfortable in your hand. There are also indicators on the gun that tell you when the chamber is loaded and things like that. That's a good feature for anyone not used to owning a gun.
Taurus Raging Judge Magnum Revolver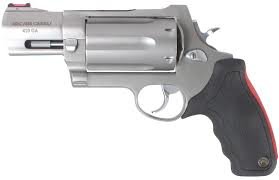 The Taurus Raging Judge Magnum Revolver is made for anyone who simply wants to be able to pick up a gun and use it quickly if a situation ever arises in which they need it to.
Pros & Cons
The ammo options are very simple, so you won't have any problems in that department. It also looks the part and is capable of doing serious damage with a single shot if you hit your target. It might not be a high-end gun with a ton of features, but it does the job for first time owners.
Colt CQBP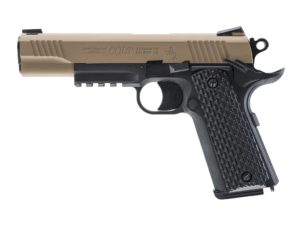 The Colt Close Quarter Battle Pistol (CQBP) is ideal for your home defense needs. It's another gun that you can pick up and easy very easily, even if you're untrained.
Pros & Cons
This gun definitely has pedigree, having been used by the US Marines for decades now. That shows you just how much quality is packed into this. The only drawback might be the high price of purchasing one.
Kahr CW9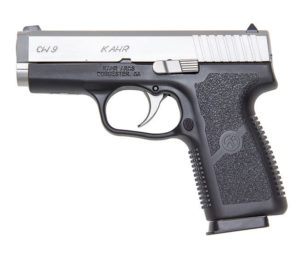 The Kahr CW9 has been a favorite of many first time handgun buyers for a long time thanks to a few key features.
Pros & Cons
The first thing that makes the CW9 is its compact nature. It's very easy to hide and conceal the weapon, and it doesn't jam anywhere near as easily as other similar handguns, which is vital when you're in a situation where you might need to use it.
Smith & Wesson M&P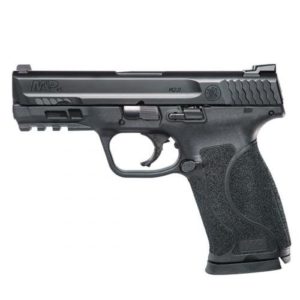 This gun has been recommended to anyone who shoots with both hands or who might be sharing it with someone who uses a different hand for shooting. It packs a punch and is always comfortable to use.
Pros & Cons
The ambidextrous nature of the Smith & Wesson M&P is genuinely impressive and useful in many household settings. It's also very light to hold and never feels difficult to use, even for people without shooting experience.
Glock 43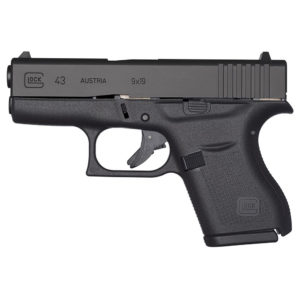 The Glock 43 is a single stack pistol that's easy to use and offers genuine comfort.
Pros & Cons
It's a semi-automatic gun, which is helpful for new gun owners, and it doesn't have to require any expertise to start using it. It does only hold six rounds, but that's enough for most people.