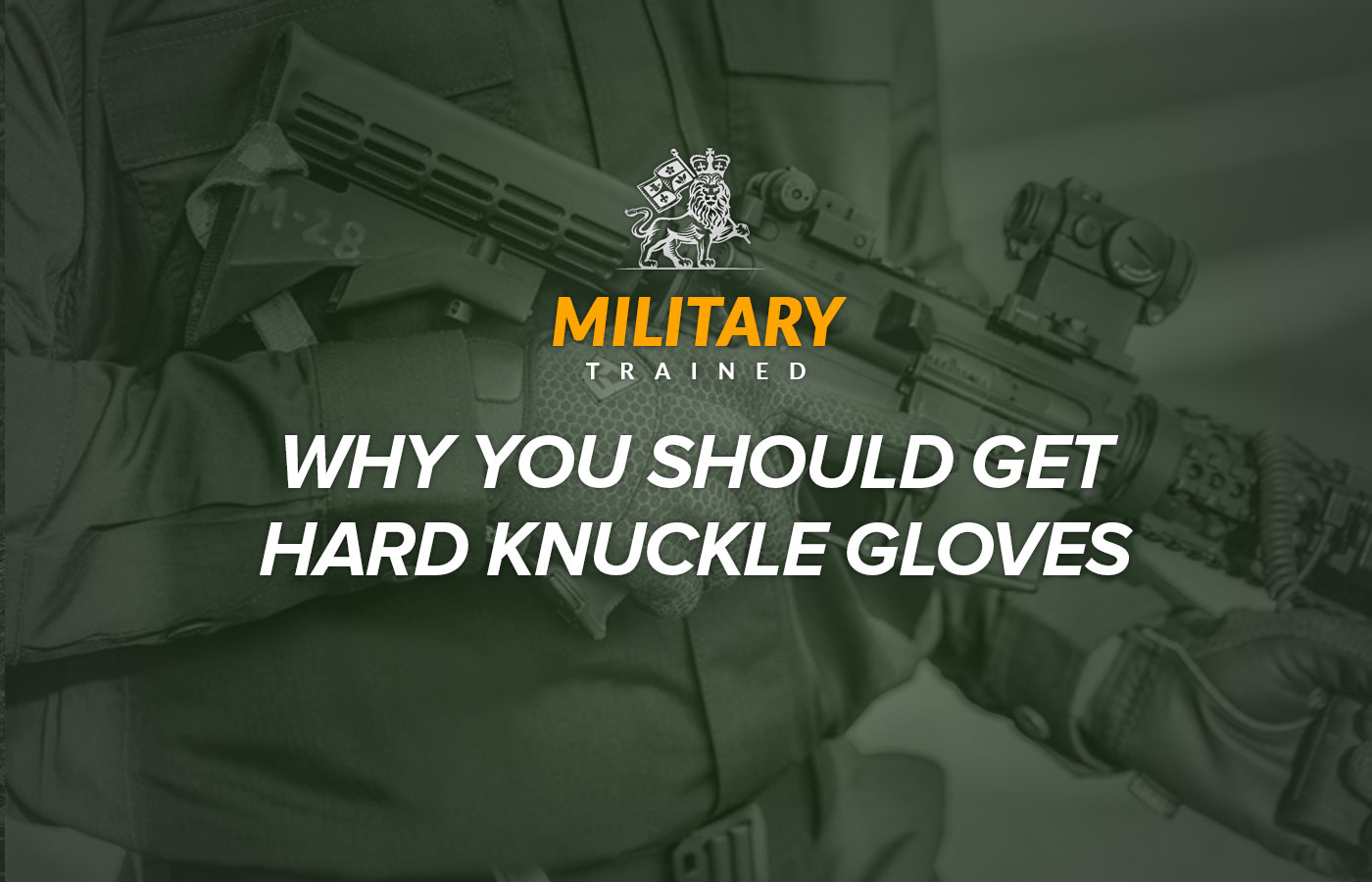 Hard knuckle gloves are a special type of glove that can be distinguished by their unique features. As their name suggests, these gloves feature a hardened portion around the knuckle region, offering added protection for the wearer. If you'd like to learn more about hard knuckle gloves, then feel free to carry on reading.
What are hard knuckle gloves used for?
These gloves have many uses and are worn by all kinds of people. From active military personnel to airsoft players, they have many functionalities. Primarily, they're used to offer protection for your knuckles. Most are made with a carbon fiber plate along this area, which stops bone breakages if your knuckles ever come into contact with something. The design of these gloves also serves to protect the entire hand in general and offers precise grip when wielding weapons.
What are the best hard knuckle gloves?
You will find plenty of different hard knuckle gloves out there, but what ones are the best? Below, you will see our picks for the current top 3 options on the market:
JIUSY Touch Screen Tactical Gloves
JIUSY Touch Screen Tactical Gloves offer the protective elements of a classic hard knuckle glove, along with some innovative features to make them more practical in everyday life. The fingertips have been designed so you can still operate a touchscreen device while wearing these gloves – which is ultra convenient. As well as this, they have reinforced palms to make them more durable.
TitanOps Gear Hard Knuckle Glove
The TitanOps gloves are extremely long-lasting, comfortable, and they keep your hands warm too. This makes them perfect for winter-wear, particularly if you're a survivalist who likes to test themselves out in the snow. When combined with super thick rubber knuckle plates, these gloves offer exceptional protective qualities as well.
FREETOO Tactical Gloves
If you're looking for the best pair of hard knuckle gloves around, then these are your best bet. FREETOO Tactical Gloves have everything you need from this type of product; incredible quality to make them durable, unbelievable knuckle protection and the best grip on the market. Plus, to make things even better, there are loads of different versions that are suitable for certain people – for example, fingerless ones for anyone that needs a pair of fingerless hard knuckle gloves.
What brand of hard knuckle gloves do special forces wear?
Special forces can wear a variety of different hard knuckle gloves. However, a lot of them will opt for Mechanix gloves. As you can imagine, they opt for the highest range possible to get the best features and the most longevity.
Why wear hard knuckle gloves?
You should wear these gloves if you're ever doing anything that requires some stern hand protection. People training to be – or actively serving – in the military will benefit from a pair of hard knuckle gloves. Likewise, motorbike riders, survivalists, and even airsoft players will get some joy out of them.
If you're doing things that require lots of hand-grip, protection for your hands/knuckles and extra comfort, then hard knuckle gloves are for you.